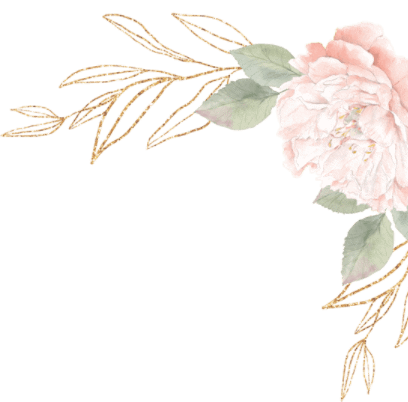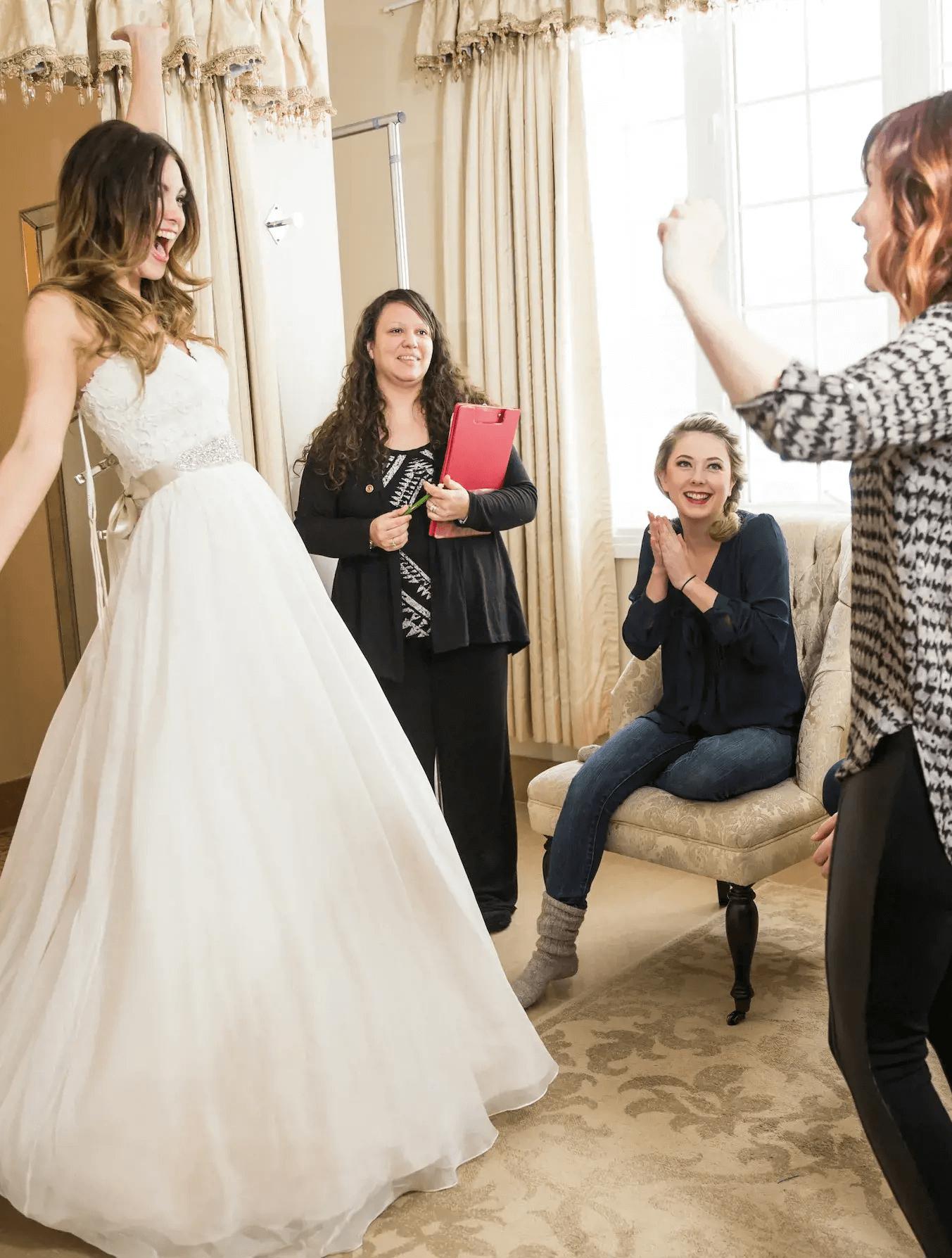 This fun experience is 90 minutes in length with up to 3 guests in your private suite which is free of charge
90-Minute Appointment
Bride + 3 Guests In-Store + Zoom
Zoom Link for Your Guests
Large Private Suite
Personal Style Expert
3 Payment Options
3 Package Options
Free of Charge
This fun experience is 90 minutes in length with up to 8 guests in your large private suite for $49
90-Minute Appointment
Bride + 8 Guests In-Store + Zoom
Zoom Link for Your Guests
Extra Large Private Suite
Personal Style Expert
3 Payment Options
3 Package Options
$49 Non-Refundable Fee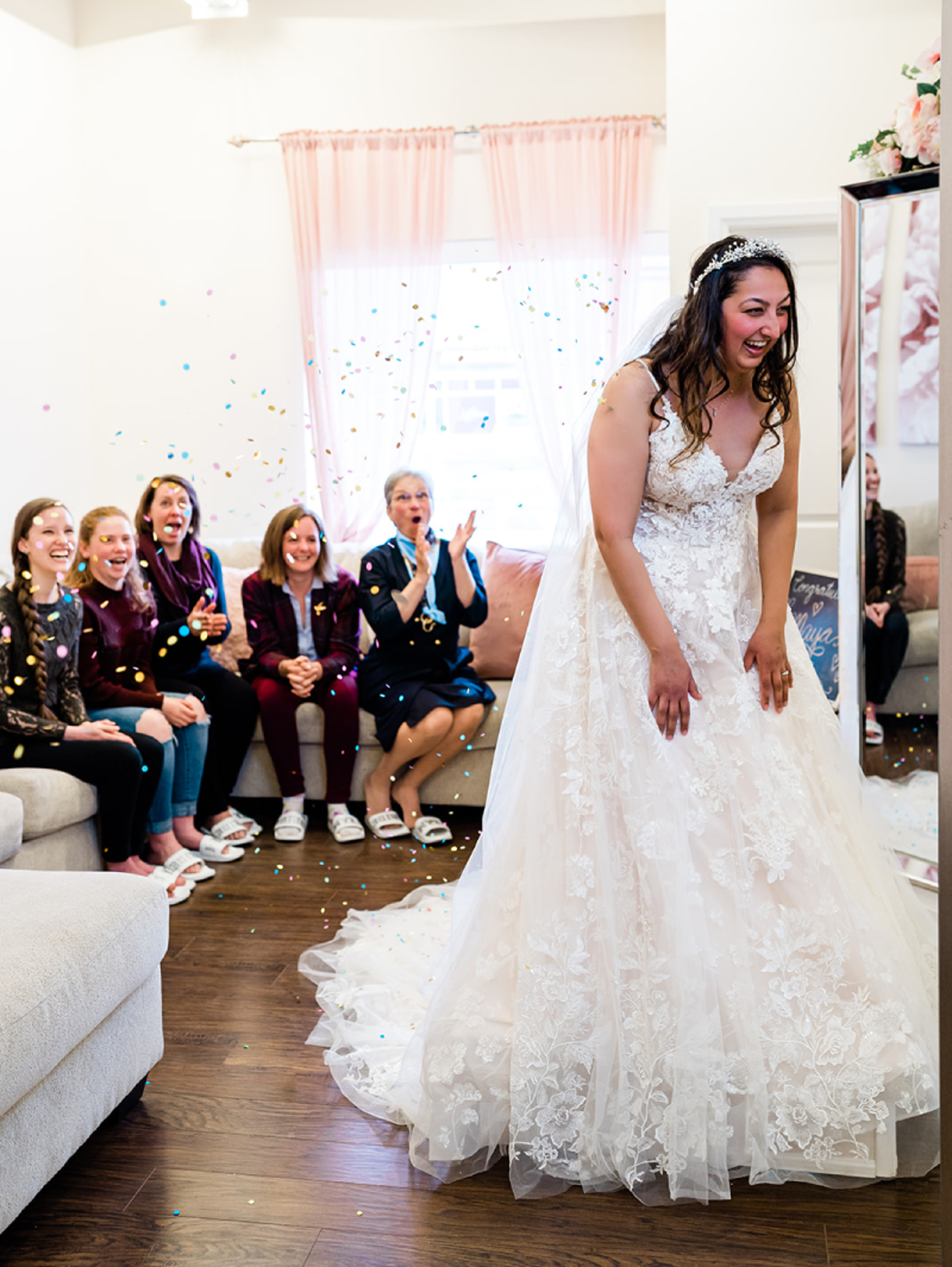 This experience has all the bells and whistles! Extra time, yummy snacks, free gifts, in our largest suite with up to 8 guests for $299 Wow!
2-Hour Appointment
Up to 8 Guests In-Store + Zoom
Zoom Link for Your Guests
Extra Large Private Suite
2 Personal Style Experts
Free Platinum Package Upgrade
Free Snacks & Refreshments
Lavender Hand Towel Treatment
Take Home Keepsake
$299 Non-Refundable Fee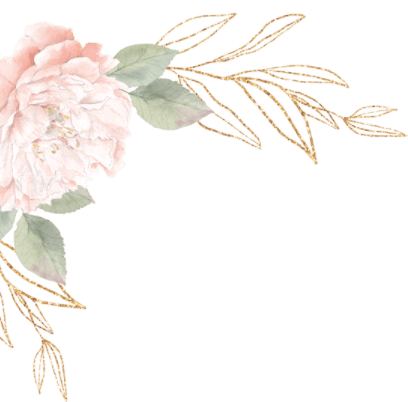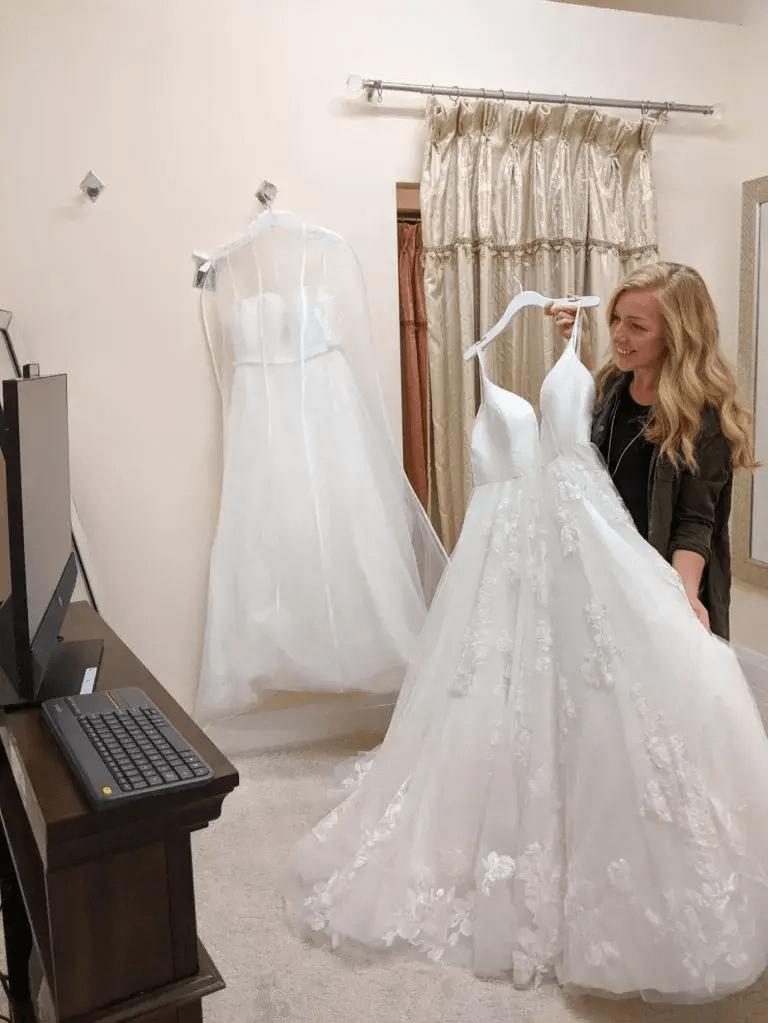 In-Store/Virtual Pre-Shop
Online or in-store pre-shop and info experience
This appointment is for brides just beginning their dress-shopping journey. This appointment takes the pressure off buying and making decisions on the spot. You can browse our collection and choose your favorites and our consultant will talk to you about each one. You can ask questions about delivery times, price, fabrics, and styles, and look at the dress from all angles, and up close to see the beautiful details. This appointment is not for trying on and buying your dress. It is just for gathering information from our trained consultants so that you can decide if you want to return with friends and family for an appointment to try on dresses. That way when you try on "the one" and find your wedding gown, everyone will be there for your "yes" moment!
45-Minute Appointment
Up to 10 Virtual Guests
Zoom Link for Your Guests
Personal Style Expert
Get All Your Questions Answered About Timelines, Pricing, and Dress Details
Pre-select your top dress from our collection
$49 Non-Refundable Fee
Time to put on your wedding dress and try on jewelry, veils and more to complete your wedding day look! Another excuse to put on your wedding dress, Yay!
45-Minute Appointment
Bride + Up to 3 Guests
Zoom Link for Your Guests
Personal Style Expert
Choose Accessories to Complement Your Look
3 Free of Charge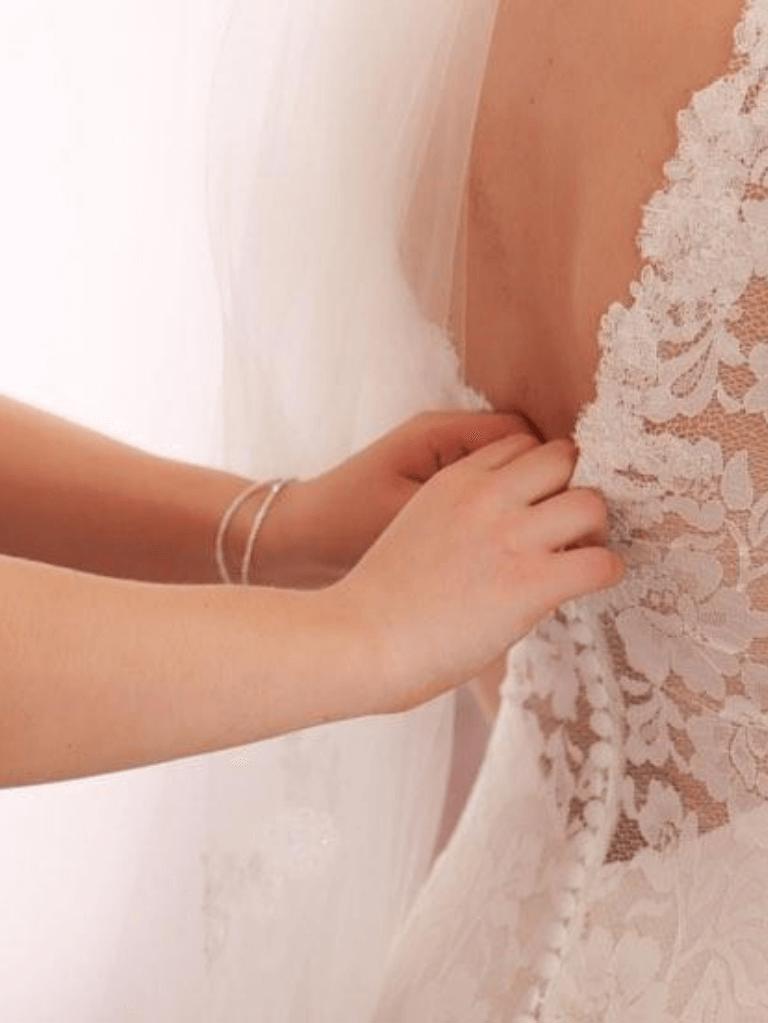 The day has finally arrived! Your wedding dress is here and ready to be tried on! Woohoo! Come in store to finally try it on! Now you can put your whole look together by adding straps, veils, jewelry, and more!
Pick Up and Try on Your Wedding Gown for the First Time!
45-Minute Appointment
Bride + Up to 3 Guests
Zoom Link for Your Guests
Private Suite
Personal Style Expert
Choose Accessories to Complement Your Look
Free of Charge